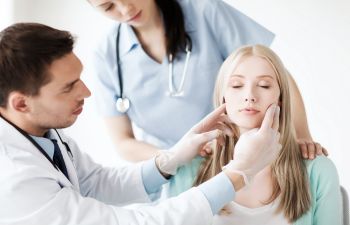 If you are unhappy with facial or bodily features, seeking help from a plastic surgeon may offer solutions. Wrinkles, loose skin, visible jowls and unmovable fat are just some of the reasons that patients visit Blaine Plastic Surgery in NYC.
For many of our patients, neither diet nor exercise has had an impact on body image. This can lead to feelings of failure, anxiety and depression. Exploring the possibilities with cosmetic therapies and surgery can help those individuals regain confidence and lead more enriched lives.
When how you look is affecting personal and professional relationships, it may result in lost opportunities. At Blaine Plastic Surgery, we understand and empathize with the experience of our patients. Our treatments provide non-invasive, minimally-invasive and surgical solutions to improving your self-esteem.
Plastic Surgery Consultation, NYC
What should you expect from a plastic surgery consultation in NYC? Dr. Blaine has created a welcoming environment for patients at her clinic. This is your chance to discover the benefits of different cosmetic treatments.
We offer both surgical and non-surgical options. In some cases, Dr. Blaine may recommend a combination of procedures. Every patient has a different skin type and levels of collagen production, which can influence recommended treatment. However, there are effective and affordable remedies.
Throughout your session with Dr. Blaine, you will have the opportunity to address any worries about recommended procedures. She will also provide education on recovery times, aftercare and any other information you need to experience a successful outcome.
Non-surgical & Surgical Cosmetic Treatments
Surgical options typically offer longer lasting results, although there is a period of recovery required for some procedures. At Blaine Plastic Surgery, we are committed to helping patients plan an effective schedule for these life-changing treatments.
Non-surgical options like injectables may not last as long as surgery; however, they do offer patients greater flexibility and convenience. These procedures and therapies also provide cost-effective options for patients. You can visit our New York offices when required for follow-up sessions to maintain your rejuvenated looks.
If you would like to book a consultation with Blaine Plastic Surgery, call today to book an appointment.
Posted on behalf of Blaine Plastic Surgery
HUNTINGTON, NY
775 Park Avenue Suite 205
Huntington, NY 11743
Get directions
Phone:

Fax:
STATEN ISLAND, NY
1504 Richmond Road
Staten Island, NY 10304
Get directions
Phone:

Fax:
NEW YORK, NY
535 5th Ave, 30th Floor
New York, NY 10017
Get directions
Phone:

Fax: