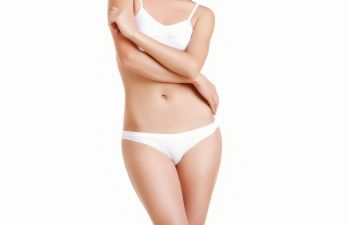 Introducing a child into the world is a magical experience that will change your life forever. Pregnancy and childbirth put an enormous strain on the body, as it quickly adjusts to the growing baby. This can result in enormous physiological changes. Most obviously, your belly will grow exorbitantly to accommodate your growing child. Your breasts will also become larger and fuller.
Some other, less obvious changes include a widening of the ribcage to allow more space for baby, and a loosening of the pelvic bones in preparation for childbirth. These changes – although drastic and alarming – can be an occasion for joy as you feel your pregnancy progressing.
Post-Pregnancy Body Dissatisfaction
However, it is also not unusual that as you move into post-pregnancy, you feel unhappy with your body. Your baby bump may have left you with excess skin around the tummy area and unsightly stretch marks. Breast tissue can lose elasticity and could sag or droop. Although weight gain in pregnancy is normal, the demands of motherhood might make it difficult to remove stubborn fat deposits. You may also experience changes to your intimate areas, or have your stomach marred by a caesarean scar.
Contact Blaine Plastic Surgery for a "Mommy Makeover"
As a mother of three, Dr. Christine Blaine understands the impact a post-pregnancy body can have on your confidence and self-esteem. Operating out of our New York surgery, she offers a range of procedures, including the "Mommy Makeover", to return you to a familiar aesthetic. A tummy tuck can repair abdominal muscles altered in pregnancy, along with removing excess fat and skin.
This treatment can also improve the appearance of stretch marks and caesarean scars. For more prominent or troublesome C-section scars, we also offer a specific scar removal treatment. A breast lift or augmentation can restore your breasts, giving them a more youthful, perky appearance. Liposuction to problem areas can smooth your silhouette. If you have experienced incontinence, a vaginal rejuvenation can be a welcome remedy.
We understand how deeply emotional and personal a woman's relationship with her body is, especially after having a child. Contact our New York offices today for a consultation.
Posted on behalf of Blaine Plastic Surgery