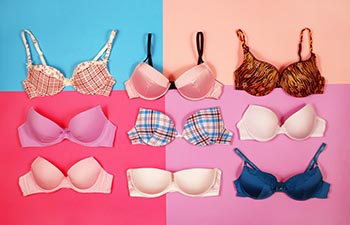 Undergoing breast reduction surgery is not talked about nearly as much in mainstream media as breast augmentations. Regardless, breast reduction surgery is more common than most women think. In 2012, the Cosmetic Surgery National Data Bank reported that just over 112,000 women had a breast reduction procedure in the United States, and that number is expected to grow each year.
There are many reasons a woman may decide to undergo a breast reduction procedure. At Blaine Plastic Surgery, we believe it is important for our patients to weigh the options before jumping into surgery. Below are some of the reasons a woman might consider the option of breast reduction surgery. First, we will help you understand the actual procedure.
Understanding the Breast Reduction Procedure
A breast reduction is a procedure that removes some of the tissue and skin from the breasts in order to reduce the size and reshape the breasts and the areolas. The procedure involves the patient going under general anesthesia in a hospital or surgical center. After excess fat, skin and tissue are removed, liposuction may also be utilized. Dr. Blaine will then close the incisions with stitches. The procedure requires 1 week of rest from normal activities, and 3-4 weeks of rest before exercising again.
Reasons to Have a Breast Reduction
There are several reasons a woman may decide that breast reduction is the right decision for her. Ultimately, this decision is up to the woman and her surgeon to make the best personal decision. Here are some of the common reasons women may choose to have a breast reduction procedure.
Pain Relief
It is quite common for women to experience pain due to their large breasts. Large breasts may cause upper back, lower back and neck pain, making daily activities difficult. This is especially true for women who are active and enjoy working out and running. Large breasts may make these activities difficult and even painful. In cases where women are experiencing pain due to their breast size, breast reduction surgery is a legitimate option for reducing the pain they experience.
Aesthetics
Other women may want to weigh the option of a breast reduction for aesthetic reasons. Women with smaller frames may feel that their breasts are too large for their bodies. When breasts feel overly large, they may sag, causing an undesirable appearance. Just like how some women choose to have a breast augmentation to achieve their ideal breast size, other women opt for a reduction to achieve their desired appearance.
Psychological
The choice to undergo a breast reduction procedure may also come down to something that is psychological for a woman. Some women feel uncomfortable about their breast size, especially when their breasts are large. Women with large breasts may experience psychological pain, feeling as though they are given negative attention to their entire lives. Others may not enjoy the gazes and attention that are focused on their breasts. All of the above reasons are normal and common reasons women choose to get breast reduction surgeries every day. A breast reduction surgery may be the first step for some women in feeling more comfortable and confident in their bodies.
Breast Reduction Surgery in New York
For an experienced plastic surgeon you can trust, consider a breast reduction consultation with Dr. Blaine in New York. There are several different things to consider before getting a breast reduction, and each woman must make the choice that is right for her. Contact Blaine Plastic Surgery today to let us help you weigh the options of a breast reduction surgery so that you can make the right decision for your body and needs.
Posted on behalf of Blaine Plastic Surgery