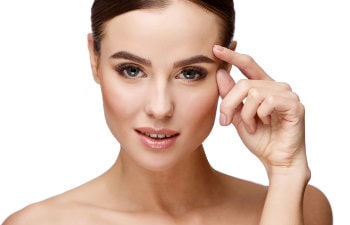 When most people hear about Botox®, they probably think of it as a cosmetic treatment for wrinkles. But, while Botox is undoubtedly a popular option for reducing and preventing the appearance of wrinkles and fine lines, it has several surprising uses beyond cosmetic enhancements.
Migraine Relief
Did you know that Botox can treat chronic migraines? In 2010, the FDA approved Botox as a treatment for chronic migraines, and it has since become a popular option for those suffering from this debilitating condition. Botox injections are given every 12 weeks and work by blocking the release of chemicals that cause pain in the brain.
Excessive Sweating
If you suffer from excessive sweating, also known as hyperhidrosis, you know how embarrassing and inconvenient it can be. Fortunately, Botox can help. Botox blocks the nerve signals that cause excessive sweating when injected into the underarm area. The effects can last up to six months, and the treatment is relatively painless. This is an excellent option for anyone looking to reduce sweat stains and boost their confidence.
Eye Twitching
Have you ever experienced an annoying eye twitch that will not go away? Botox can help with that too. Eye twitching, also known as blepharospasm, is a condition in which the eyelid involuntarily twitches or spasms. Botox injections can relax the muscles in the eyelid, reducing or even eliminating the twitching. In addition, this treatment is relatively quick and can provide relief for up to four months.
Jaw Clenching
Jaw clenching, also known as bruxism, can cause headaches, jaw pain and tooth damage. Botox injections can relax the muscles in the jaw, reducing the amount of clenching and grinding that occurs. The treatment is relatively painless and can last up to six months. It is an excellent option for anyone who wants to reduce jaw pain and protect their teeth.
Schedule Your Botox Consultation
If you want to learn more about these treatments or schedule a consultation, contact Blaine Plastic Surgery today. Our team will be happy to tell you more about the benefits of Botox and can help you determine if it is right for you.
Posted on behalf of Blaine Plastic Surgery
HUNTINGTON, NY
775 Park Avenue Suite 205
Huntington, NY 11743
Get directions
Phone:

Fax:
STATEN ISLAND, NY
1504 Richmond Road
Staten Island, NY 10304
Get directions
Phone:

Fax:
NEW YORK, NY
535 5th Ave, 30th Floor
New York, NY 10017
Get directions
Phone:

Fax: