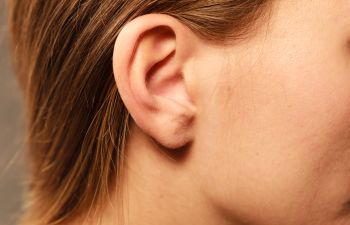 Otoplasty, also called cosmetic ear surgery, can address many ear issues for adults and children as young as five years old. However, otoplasty is most popular among people who want to "pin back" their protruding ears.
While protruding ears usually don't affect function or hearing, some people try to hide them because they're self-conscious about their appearance. However, ears that stick out sidewards are not easy to hide. Unfortunately, some children with protruding or oddly shaped ears get teased by unkind classmates in school. At Blaine Plastic Surgery, we offer otoplasty as a solution to address the appearance of ears, boost self-confidence and lower the likelihood of children getting bullied.
Reasons to consider otoplasty:
You are not happy with your ear size, position or shape
You have prominent or protruding ears
Your ears are disproportionate
Your ears are damaged because of an injury
Surgical repairs left your ears misshaped
Confidence Boost
When kids get teased or bullied for a body feature, like protruding ears, it can significantly affect their self-esteem and confidence. Unfortunately, many children who were victims of relentless teasing often turn into adults who are not pleased with their ears. Otoplasty can help both children and adults reclaim their confidence.
Quick Results
You will likely experience some itching and pain after the procedure. However, any swelling will diminish within two or three days. What's more, you don't have to wait until the swelling goes away to notice a significant difference in how your ears appear. The results are usually immediate and most patients will fully recover within two weeks.
Lasting Results
If you have protruding ears, then perhaps you've been in a situation where ear cuffs or tape came loose while you were in public, causing your ear (or ears) to flop out again. Once you undergo otoplasty surgery, you no longer have to worry about finding yourself in that situation, as it offers permanent results.
Book Your Appointment Today!
Are you insecure about your ears? If so, do not hesitate to contact us today to learn more about cosmetic ear surgery or visit our Blaine Plastic Surgery offices in Staten Island, Manhattan and Huntington, NY. We can book your appointment with our friendly, board-certified plastic surgeon. Dr. Christine Blaine can evaluate your cosmetic goals and concerns to determine if this procedure is right for you.
Posted on behalf of Blaine Plastic Surgery