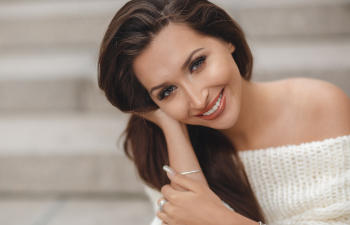 It is often thought that plastic surgery is purely for aesthetic purposes. However, many patients opt for treatments due to health concerns. There are a range of procedures that can make you look and feel better. When you work with Blaine Plastic Surgery, discovering the benefits of each option is an educational experience.
Reconstruction Surgeries
Reconstruction surgeries can repair damage from injuries and restore function. Some lacerations and fractures affect how your bodily features work. At Blaine Plastic Surgery, we can offer solutions that are not available from other surgical specialists.
One of the common reconstructive surgeries sought at Blaine Plastic Surgery involves the repair of earlobes. Tearing and stretching often occurs as the result of earrings catching on fabric and other materials. These can be restored to a natural appearance and the ability to wear adornments again.
Breast Augmentation
The shape and size of breasts can have an impact on back health. By reshaping the breasts, weight is often better balanced. Patients can also seek a breast reduction to reduce stress on the back and spine. It is also believed that a breast reduction can reduce the risk of breast cancer.
Blaine Plastic Surgery can repair a failed breast augmentation to protect your health. A botched surgery can lead to increased risk of infection and other complications. If you have any concerns about a previous procedure, reach out to our New York City offices right away.
Birth Abnormalities
Birth abnormalities can lead to ongoing health problems. Many deformities are correctable with plastic surgery procedures. Dr. Christine Blaine, MD, FACS, is an experienced plastic surgeon located in NYC. You will receive compassionate guidance and treatment throughout your time at her offices.
Certain congenital conditions result in highly visible abnormalities. Sufferers can grow up with feelings of low confidence, shyness and may suffer from mental health challenges. By correcting these perceived imperfections, Blaine Plastic Surgery can help you feel better both inside and out.
Plastic Surgery Consultation, NYC
Before considering any procedure, seek a consultation at Blaine Plastic Surgery in New York. We can help you understand any potential benefits, whether related to aesthetics or health. Dr. Blaine is a board-certified specialist who delivers excellent results.
Posted on behalf of Blaine Plastic Surgery
HUNTINGTON, NY
775 Park Avenue Suite 205
Huntington, NY 11743
Get directions
Phone:

Fax:
STATEN ISLAND, NY
1504 Richmond Road
Staten Island, NY 10304
Get directions
Phone:

Fax:
NEW YORK, NY
535 5th Ave, 30th Floor
New York, NY 10017
Get directions
Phone:

Fax: