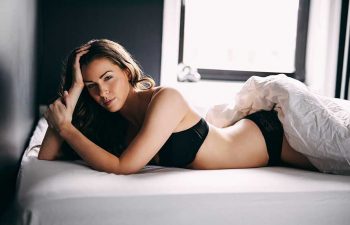 Do you suffer from loose skin due to aging? Maybe you have recently lost weight or are postpartum and want to improve any leftover saggy skin. A radiofrequency-assisted liposuction procedure, BodyTite contours the body with new improved technology. With this minimally invasive lipolysis treatment, fat is melted and skin is permanently tightened.
The BodyTite procedure is a less invasive method for tightening skin without leaving a large scar like those after tummy tucks or thigh lifts. This procedure can be used for liposuction revision to correct lumps, bumps and deformities, as well as improve all areas of loose skin. Bodytite will create about 40% skin improvement, but it will not reproduce the tightness of a well-executed excisional procedure like tummy tuck, thigh lift or arm lift.
Areas That Can Benefit from BodyTite
Any areas of skin and tissue laxity can be addressed with BodyTite. The stomach, arms, chest, knees and inner or outer thighs are some of the most common treatment zones. Multiple areas can be addressed in one visit. Each zone takes approximately 30 minutes of treatment.
Results can be seen immediately, but the best results will be noticeable after 3-6 months.
What to Expect After Your Procedure
Downtime with BodyTite alone is minimal, and many patients will be without pain or discomfort even immediately following the procedure. This does not mean there will not be swelling or bruising. It also does not mean that you will heal immediately. If BodyTite is used exclusively, patients should expect at least 1 to 2 weeks off from exercise. If this is combined with liposuction, patients should refrain from exercise for up to 6 weeks.
If you are plagued with saggy skin, call Dr. Blaine today at Blaine Plastic Surgery NYC for a consultation for a more natural, tighter appearance.
Posted on behalf of Blaine Plastic Surgery
HUNTINGTON, NY
775 Park Avenue Suite 205
Huntington, NY 11743
Get directions
Phone:

Fax:
STATEN ISLAND, NY
1504 Richmond Road
Staten Island, NY 10304
Get directions
Phone:

Fax:
NEW YORK, NY
535 5th Ave, 30th Floor
New York, NY 10017
Get directions
Phone:

Fax: