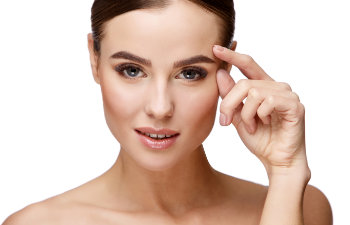 Summer is a time when many people want to look their best. With the warm weather and outdoor activities, it's natural to want to feel confident and attractive. For some, this may mean considering plastic surgery. But is summertime really the best time for plastic surgery?
Summer Challenges
There are a few things to consider before scheduling your surgery during the summer months. First and foremost, the heat and humidity can make recovery more challenging. After surgery, your body needs time to heal and adjust. This means avoiding excessive heat, sweating, and sun exposure. During the summer, this can be challenging to do. You may be tempted to spend time outside or engage in activities that could compromise your recovery.
Additionally, summertime is often a busy season for many people. Between vacations, family events, and other activities, it can be not easy to carve out enough time for proper recovery. Plastic surgery requires rest, relaxation, time away from work and other obligations. If your summer schedule is already packed, consider scheduling your surgery during a different time of year when you can dedicate more time to recovery.
Another consideration is the potential for complications. While plastic surgery is generally safe, there is always a risk of complications. The risk of infection and other complications may increase during the summer due to increased heat and humidity. This is something to remember when deciding whether to schedule your surgery during the summer months.
Summer Advantages
Despite these potential challenges, there are some advantages to having plastic surgery during the summer. You may have more time off from work or school, making scheduling your surgery and recovery time more manageable. Additionally, the summer months can be an excellent time to have specific procedures, such as breast augmentation or liposuction, as you may be more likely to wear loose, comfortable clothing to help conceal any post-surgery swelling or bruising.
Ultimately, the decision to have plastic surgery during the summer months is a personal one. It's essential to weigh the pros and cons and consider your unique circumstances before deciding. If you choose to have plastic surgery during the summer, work closely with your surgeon to ensure a safe and successful outcome. And remember, no matter what time of year you have your surgery, proper preparation and aftercare are essential for a positive result.
Dr. Christine Blaine and her highly skilled team at Blaine Plastic Surgery in New York offer the finest head-to-toe cosmetic surgery and treatments to meet your health and aesthetic goals. Should you have a cosmetic surgery procedure during the summer months? Schedule a consultation with Dr. Blaine today to discuss the pros and cons of summertime cosmetic surgery for you. She is always happy to share more about specific procedures and recovery expectations to help you plan your future.
Posted on behalf of Blaine Plastic Surgery
HUNTINGTON, NY
775 Park Avenue Suite 205
Huntington, NY 11743
Get directions
Phone:

Fax:
STATEN ISLAND, NY
1504 Richmond Road
Staten Island, NY 10304
Get directions
Phone:

Fax:
NEW YORK, NY
535 5th Ave, 30th Floor
New York, NY 10017
Get directions
Phone:

Fax: