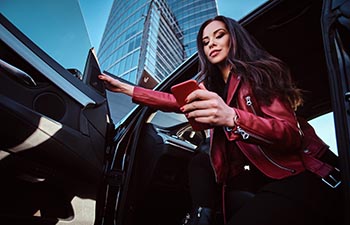 Things You Need to Know Before Your Plastic Surgery Consultation
Choosing to have a procedure done is a big decision. The next step is scheduling your cosmetic consultation! A plastic surgery consultation is not only an opportunity for a surgeon to learn about you, but it's a great opportunity for you to evaluate your potential surgeon, while also learning the benefits, possible risks, and recovery time of the procedure you are interested in. Get the most out of your consultation with our help.
What to Bring to Your Cosmetic Consultation
You've completed your research about your desired procedure and your potential plastic surgeon, but the preparation doesn't end there. Bringing the right materials to your consultation can make the appointment run much more smoothly, helping you feel more comfortable. Below are some things you should bring to your plastic surgery consultation:
Comfortable Clothes
This is especially important if you're thinking of a breast or body procedure. Wearing comfortable clothing will make disrobing much easier and practical. In addition, your plastic surgeon may be able to hide some of your scars if you bring in your favorite clothing, swimwear, or undergarments.
Medical History Information
To make things easier, have your medical history information ready. This includes any medical problems that run in your immediate family. Having this information on hand will make the medical paperwork much easier.
Medications
In addition to your medical history, it's ideal to bring all of your medications, including any vitamins and supplements, with you to the consultation. That way you don't forget about any of your medications while speaking to your plastic surgeon.
Questions to Ask During Your Cosmetic Consultation
Before your consultation, it's crucial to think of a list of questions you would like to ask your surgeon. Bring a notebook and a pen so that way you can review your surgeon's answers at home after the consultation has ended. Below are a few questions you should include on your list:
Are You Board Certified by the American Board of Plastic Surgery?
This should be the first question you ask during your cosmetic consultation (or possibly earlier while you are making your appointment). While board-certified surgeons may cost more than "cosmetic specialists," it's important to remember that you get what you pay for. Cutting corners to try and get the cost down isn't worth it when it comes to your procedure! Many of these cosmetic specialists do not have any real medical training or expertise, resulting in botched surgeries. Ask to see your potential surgeon's certificate from the American Board of Plastic Surgery. You can also visit ABPS' website to verify your surgeon's certification.
Am I a Good Candidate for this Procedure?
A great cosmetic surgeon will not just give you what you want, rather, he or she will help you choose a procedure that gives you the look you desire and is best for your body.
What Are Your Qualifications?
Remember, a consultation is a place for you to learn all about your plastic surgeon! Asking about your surgeon's qualifications, complication rate, and how often they perform the procedure are a great way to see how experienced your plastic surgeon is with your specific desired procedure.
What are Your Plans if a Problem Should Arise During or After Surgery?
Even if your plastic surgeon has a low complication rate, it's still crucial to have a backup plan. Learning about your surgeon's contingency plans will help keep you at ease before your surgery.
What Will my Recovery be Like?
Before you schedule your surgery, you need to understand the details of your recovery process so you can decide if it is the right time to proceed with a cosmetic procedure. Your surgeon will help you better understand how much time you can expect your procedure to take away from work, childcare, exercise, and other normal activities.
What is the Total Cost of my Procedure?
Because plastic surgery is often elective, you may be responsible for all fees associated with it. Ask your surgeon what the estimated cost for your procedure will be, including surgeon's fees, anesthesia, operating room expenses, and any materials needed.
Things to Look for at Your Plastic Surgeon's Office
It's important that you keep your eyes and ears open on your first visit to your plastic surgeon's office. Even while you are sitting in the waiting room, there are some things you can pick up on that will help you decide if this surgeon is the right for you. Look for things like:
Is the office clean and organized?
Is the staff friendly and courteous?
Is the atmosphere warm and inviting?
Does your surgeon make you feel at ease?
Does your surgeon listen to your concerns and offer feedback?
Schedule Your Plastic Surgery Consultation Today
For more information on your desired procedure, give Dr. Blaine a call today at (631) 470 – 2000. Her attention to detail and care for her patients will immediately make you feel comfortable with all aspects of your procedure!
Posted on behalf of Blaine Plastic Surgery