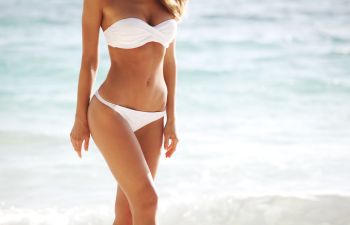 The summer months are an excellent time to enjoy the heat and show off your body at the beach. If you are uncomfortable with the way you look, plastic surgery procedures can help you improve your appearance. If you take vacation time during the summer, you can recover without having to take time off work. Here are three great plastic surgery procedures to boost your self-confidence this summer.
Breast Augmentation
If you are looking for plastic surgery procedures to help you look great in a swimsuit, breast augmentation may be an ideal solution for you. Many women choose breast augmentation to help them balance the overall appearance of their body. Breast augmentation may involve a reduction for large breasts or implants for smaller breasts. A board-certified plastic surgeon can recommend the best options available for your desired outcome and body type.
Tummy Tuck
Tummy tucks are popular plastic surgery procedures for women to create a sleek look for summer. If you have recently lost weight or given birth, you may have unwanted excess skin around your midsection. This procedure will remove the excess skin and tighten abdominal muscles for a toned stomach that is just perfect for that favorite bikini.
Thigh Lift
Certain areas of your body are hard to tone and tighten, even with the best diet and exercise program. You may find it difficult to get rid of sagging skin on your thighs after losing a significant amount of weight. A thigh lift is one of the best plastic surgery procedures to consider to smooth and tone your legs for summer.
Schedule a Consultation for Summer Plastic Surgery Procedures
If you are ready to take your body to the next level this summer, you may want to consider plastic surgery procedures to boost your self-confidence. While some procedures may have a significant recovery time, there's plenty of time for a great body before summer is over. Blaine Plastic Surgery understands the emotional components that affect women who are considering plastic surgery procedures. Board-certified plastic surgeon Dr. Christine Blaine can help you achieve your aesthetic goals with natural and customized results. Contact Blaine Plastic Surgery to schedule a consultation today.
Posted on behalf of Blaine Plastic Surgery