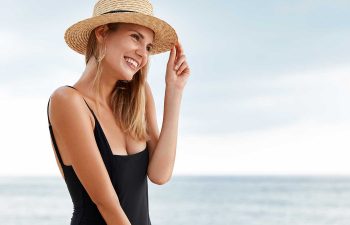 Nearly everyone has stubborn fat pads they can't get rid of, no matter how much they diet or exercise. Places like the belly, the sides of the back and thighs, under the chin and along the bra line are all common problems. Much of the reason it's so hard to work off these areas has to do with how our bodies store fat, which is a combination of genetics and age. If you've reached and maintained a healthy weight and active lifestyle, but still can't reduce those difficult spots, you may be a candidate for CoolSculpting.
What is CoolSculpting?
CoolSculpting is a targeted fat-reduction method that freezes the fat in certain areas. Fat cells freeze at a higher temperature than skin. When the CoolSculpting device is put to work, it cools the fat to a temperature that kills the fat cells but doesn't do any harm to your skin, nerves or other tissues.
CoolSculpting isn't liposuction or surgery, and it doesn't require any anesthetic. Instead, the treatment area is placed between CoolSculpting paddles, where the fat is slowly cooled until the cold destroys the cells. As your body naturally eliminates the dead fat cells over several weeks, you'll notice the area trim down. Once fat cells are destroyed, they are gone for good. Some patients see up to a 25% fat reduction in the targeted areas.
Treatments are completely non-invasive, don't take very long and there is no recovery time. You can return to your normal activities right after treatment.
Should I Try CoolSculpting?
If you have some persistent fat bulges, CoolSculpting is a safe and effective system specifically designed to meet your needs. CoolSculpting is not a way to lose weight or slim down extensive areas. In these instances, there are other body contouring procedures that may be a better fit for your situation.
Only a consultation with a qualified plastic surgeon can determine the best way for you to achieve the slimmer, contoured silhouette you're after. Contact Blaine Plastic Surgery in New York today to discuss your body contouring options.
Posted on behalf of Blaine Plastic Surgery