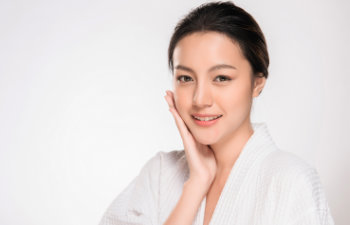 Scars are a natural part of our body's healing process, but they can also be a source of embarrassment and self-consciousness. Many people with scars on their face or body go to great lengths to conceal them, whether through clothing, makeup or other means. However, avoiding scar removal treatment can have negative consequences in the long run.
Blaine Plastic Surgery in New York offers numerous scar removal treatments that are tailored to your unique scars. Christine Blaine, M.D., F.A.C.S., is an experienced board-certified plastic surgeon who understands the trauma and emotions that are often attached to scars. She and her team listen to your concerns and the story behind your scars to help you process the reasons for scar removal. Then we match the best treatment to remove unwanted scars to help you move on past the trauma.
Why Should You Consider Scar Removal?
You should consider scar removal treatment for several reasons, even if you have been avoiding it until now.
Boost Your Confidence – Scars can impact your self-esteem and confidence. Feeling self-conscious about a scar on your face or body can affect your interactions with others and your overall quality of life. Scar removal treatment can help improve the scars' appearance and boost your self-confidence.
Deal with Emotional Trauma – Scars can be a painful reminder of past traumas or accidents. If you have a scar reminding you of a traumatic event, it can be difficult to move on and heal emotionally. Scar removal treatment can help you to put the past behind you and move forward with your life.
Improve Mobility – Scars can limit your range of motion and flexibility. If you have a scar on a joint or muscle, it can impact your ability to move and perform certain activities. Scar removal treatment can help to improve your range of motion and flexibility, allowing you to live a more active and fulfilling life.
Enhance Comfort – Scars can be a health concern. If you have a scar that is causing pain, itching or discomfort, it may be a sign of an underlying health issue. Scar removal treatment can help to alleviate these symptoms and prevent further complications.
Types of Scar Revision Treatment
Your particular type of scar determines the treatment needed to remove or diminish its appearance. Dr. Blaine and her talented team offer the following type of scar revision treatments:
Avoiding scar removal treatment can negatively affect your self-esteem, emotional well-being, physical health and overall quality of life. If you have been avoiding scar removal treatment, it may be time to reconsider. Talk to Dr. Blaine about your scars and how you got them, and learn more about the options available for scar removal or revision treatment. Take the first step toward a happier you and schedule a consultation at one of our three convenient New York locations.
Posted on behalf of Blaine Plastic Surgery
HUNTINGTON, NY
775 Park Avenue Suite 205
Huntington, NY 11743
Get directions
Phone:

Fax:
STATEN ISLAND, NY
1504 Richmond Road
Staten Island, NY 10304
Get directions
Phone:

Fax:
NEW YORK, NY
535 5th Ave, 30th Floor
New York, NY 10017
Get directions
Phone:

Fax: