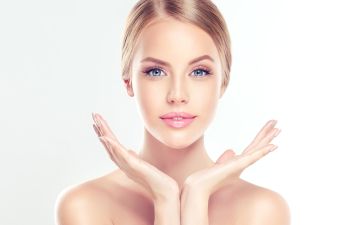 Would you like to be able to remove years off your face? It is now possible to reduce your double chin with a treatment designed specifically for you. This extra accumulation of fat under the chin may be a passed-on trait from your mother or grandmother, but now there is something you can do about it. You don't have to wear scarves to cover it up – with a few simple in-office injections you can take care of this problem.
The treatment is called Kybella, and you don't have to go through surgery like in the past to get rid of that infamous double chin. This is a permanent solution to your problem. Men and women alike can achieve the desired jawline that frames their face. This treatment is approved for ages 18 and over. Clients are raving about the results.
Easy Treatment, Great Results
Kybella helps the chin have more definition, to create the chiseled look you are desiring. You do not have to look years older or heavier within your facial structure. You can get the detailed look you are after in just a few office visits. Aging is not for the faint of heart. There is something you can do about it, and this treatment has a 79% satisfaction rate.
How Kybella Works
By reducing fat under the chin, Kybella reduces submental fullness. You may appear older or heavier than you are because of submental fullness. Kybella is injected under the chin and destroys fat cells. These cells are incapable of storing or accumulating fat once destroyed. Through your body's natural metabolism, fat removed from the treatment area is eliminated from the body.
Don't wait to contact Blaine Plastic Surgery today in New York City for a detailed consultation on how this treatment may help you.
Posted on behalf of Blaine Plastic Surgery