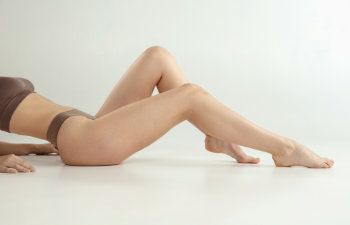 Sagging skin and extra fat accumulation in the thighs are two common signs of aging. They result from a loss of skin elasticity and tone. This can be frustrating and impact self-confidence. Fortunately, a thigh lift can help reverse these distressing effects.
A Brief Description of a Thigh Lift
Thighplasty, often known as a thigh lift, is a surgical technique that removes excess fat and loose skin from the thighs. This procedure can help improve the contour and shape of the thighs and provide a more toned and youthful appearance.
Lesser-Known Thigh Lift Facts
There are several facets of thigh lift surgery that most people may not know. These include the following:
Thigh Lifts are Not a Weight Loss Solution
While a thigh lift can help remove excess fat from the thighs, it is not a weight-loss solution. People with excess fat and skin around the thigh area but are otherwise at or near their target weight are good candidates for a thigh lift. Those who are exceedingly overweight or obese may need to try dieting and exercising first, as weight loss in such cases is typically required before undergoing a thigh lift.
There are Different Types of Thigh Lift Procedures
There are various types of thigh lift procedures, including:
Inner Thigh Lift: An inner thigh lift focuses on the inner thigh area.
Outer Thigh Lift: An outer thigh lift targets the outer thigh and hip area.
Bilateral Thigh Lift: A bilateral thigh lift, or total thigh lift, involves removing excess skin and fat from both thigh areas.
Thigh Lift Surgery Can Have Long-Lasting Results
Thigh lift results can last several years, especially if the patient sticks to eating healthy and exercising. However, aging, weight fluctuations and pregnancy can all affect the results of the surgery over time. Patients should discuss these potential changes with their surgeon and develop a maintenance plan to ensure the best long-term results.
Consult an Experienced Plastic Surgeon for a Thigh Lift
If you are considering a thigh lift, choosing a reputable cosmetic surgeon with experience in the procedure is vital. At Blaine Plastic Surgery, our board-certified plastic surgeon, Dr. Christine Blaine, has unparalleled expertise in thigh lift surgery. She can help you achieve the toned and youthful thighs you desire. Contact us to arrange a consultation and see if this procedure suits you or to learn about your options.
Posted on behalf of Blaine Plastic Surgery
HUNTINGTON, NY
775 Park Avenue Suite 205
Huntington, NY 11743
Get directions
Phone:

Fax:
STATEN ISLAND, NY
1504 Richmond Road
Staten Island, NY 10304
Get directions
Phone:

Fax:
NEW YORK, NY
535 5th Ave, 30th Floor
New York, NY 10017
Get directions
Phone:

Fax: