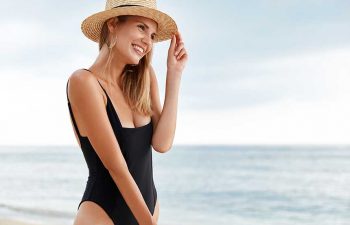 Planning a surgical operation can be worrisome, with many patients concerned about how long their recovery will be and when they will be able to resume normal activities.
The time it takes to recuperate from plastic surgery varies depending on the person and procedure. Still, there are some general guidelines anyone can follow to minimize the downtime of all operations.
Move Your Body but Avoid Intense Exercise
Patients often assume they will need to spend days in bed recovering from surgery. Actually, we advise our patients to get up and move around gently (walking, mild yoga, etc.) and regularly as soon as possible following their procedures to improve circulation, reduce the risk of blood clots and alleviate preoperative discomfort.
Of course, you will need to rest immediately following surgery, but you should not lie in bed all day. Movement promotes healing, lessens pain and prevents blood clot formation. Follow your surgeon's advice on what exertion levels and types of exercise are appropriate.
While movement helps heal, heavy activity can set you back. So, while you may want to return to your pre-surgery training routines right away, you should refrain for several weeks to let your body heal properly.
Eat Healthy, Hydrate and Avoid Alcohol and Nicotine
Healing needs protein and calories. So, increase your protein intake and eat foods rich in vitamins A and C. However, only take herbs, vitamin supplements or pharmaceuticals with your surgeon's approval.
Many vitamins, herbs and medications might be harmful following surgery. For example, turmeric, green tea, Ibuprofen and other anti-inflammatory drugs can exacerbate post-surgery bleeding. In addition, herbs and medications could interact adversely with anesthesia or painkillers. Do not worry; your surgeon will provide an avoidance list.
Water cleanses the body, keeping it healthy. Eight glasses of water daily is recommended. Juice, tea, coffee and soda do not count. Also, avoid alcohol and nicotine (smoking) because they can suppress your immune system.
Take Precautions Against the Sun, Wind and Pollutants
Sun exposure damages or discolors the incision site and causes inflammation and scarring. Protect yourself with sunglasses and hats and refrain from swimming. Indirect exposure is also harmful, so apply a 30+ SPF sunscreen before you go outside. Avoid high winds, dust, smoke and other pollutants. They can irritate a wound.
Do You Think It Is Taking Longer to Heal Than It Should?
Plastic surgery helps many individuals feel confident, young and vivacious. However, the benefits take time to become apparent. Instead, it can take a few weeks for the healing process to end before you feel fantastic and back to normal.
Shorten that time by following these tips, and consult the Blaine Plastic Surgery team if you have doubts. We want you to feel amazing as soon as possible!
Posted on behalf of Blaine Plastic Surgery