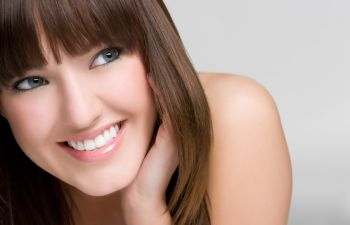 The characteristics of aging include fine lines, wrinkles and volume loss. We typically strive to mitigate these consequences with a healthy lifestyle, beauty products and cosmetic skin treatments. However, hydration is often overlooked as a means to maintain healthy and glowing skin, which is true for both women and men.
Drinking Sufficient Water and Applying Moisturizer Is Not Always Enough
Your facial cells still benefit from topical hydration, even if you consume enough daily water. Nevertheless, even though most patients drink plenty of water and include moisturizing in their regular skincare routine, dry, cracked, brittle and reddened skin can still occur. All of these conditions increase the skin's susceptibility to infection and make a person appear years older.
A HydraFacial Supplements Hydration and Cosmetic Products
When you get a HydraFacial, our professionals will inject your skin with the most effective moisturizers and serums for your specific concerns. This infusion will keep your skin hydrated for the entire month and complements your current routine of using moisturizing skincare products at home and staying hydrated.
Whether you suffer from dryness, flakiness, redness or any other symptoms related to dry skin, our providers can advise you on choosing the most effective at-home skincare solutions when you come in for a HydraFacial session.
How Does Dry Skin Benefit from Getting a HydraFacial?
Skin-friendly: HydraFacial's vacuum gently removes dirt, oil and grime from pores. It also deepens skin product penetration by cleaning pores. This treatment aids delicate skin, too. In addition, vacuum cleansing does not harm or swell skin.
Moisturizes: HydraFacials hydrate skin, leaving it smooth, plump and silky after treatment. The therapy can also delay fine lines, wrinkles and volume loss.
Strengthens: HydraFacials tighten skin. It tightens pores to keep debris and oils from causing pimples and acne, improving skin texture and brightness.
Fits all skin types and tones: HydraFacials are excellent for all skin types and tones. It suits all ages. It relieves teenage acne, hyperpigmentation and symptoms of aging.
Reliable: It does not hurt or scar. It is safe for any type of skin and restores its natural glow.
Customizable: Experts will tailor the procedure to your skin type, texture and damage. The chemical peel and moisturizers are customized for your skin.
Schedule Your HydraFacial Session with Blaine Plastic Surgery
Blaine Plastic Surgery enhances HydraFacial by customizing treatment plans to improve your experience and maximize benefits. Contact us to schedule your complimentary skin analysis and HydraFacial sessions.
Posted on behalf of Blaine Plastic Surgery
HUNTINGTON, NY
775 Park Avenue Suite 205
Huntington, NY 11743
Get directions
Phone:

Fax:
STATEN ISLAND, NY
1504 Richmond Road
Staten Island, NY 10304
Get directions
Phone:

Fax:
NEW YORK, NY
535 5th Ave, 30th Floor
New York, NY 10017
Get directions
Phone:

Fax: