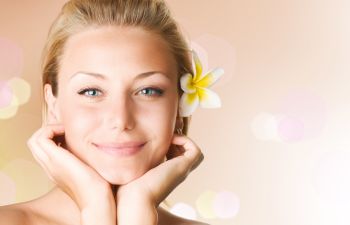 Blaine Plastic Surgery is dedicated to giving our patients the newest and best treatments for their looks. Although we know there is no way to stop the inevitable aging process, we can mitigate its outward manifestations of wrinkles and skin damage. One new method for doing so is Fractora skin resurfacing. Here's more about why it is a top treatment for skin rejuvenation.
What is Fractora?
Microneedling and radiofrequency have proven to be effective cosmetic treatments after years of research and technological development. Fractora integrates these two game-changing approaches into a single cutting-edge procedure: fractional rejuvenation.
Fractora is an all-inclusive skin treatment that uses a pin-based device to penetrate the skin at controlled and scalable depths, thereby addressing multiple issues. Some laser treatments may only fix flaws on the surface, but the tiny holes made by the microneedling in Fractora allow the radiofrequency energy to go deep and wide.
When the skin absorbs radiofrequency radiation, it tells the body to make more collagen, the protein that gives the skin its firmness and strength. Collagen revitalizes the skin's surface while it restructures the interior layers.
Fractora Minimizes Dark Spots for All Skin Tones, Types and Textures
Cellular renewal results from the collagen production induced by Fractora. So, the dead skin cells on your skin's surface are replaced with healthy skin cells with no pigmentation. The best part is that this technology is safe for all skin types, unlike lasers.
It Leaves You with Smoother, Tighter Skin, Reducing the Appearance of Wrinkles
Multiple factors can contribute to the appearance of wrinkles. However, volume loss is a significant factor. When you hit the big 3-0, your skin's collagen production slows significantly, and the collagen you already have is rapidly degrading. Fractora helps your skin get fuller and rid of wrinkles by encouraging your body to make more collagen.
Is your skin beginning to sag? Despite your best efforts to maintain a healthy lifestyle, you may notice that your skin is starting to lose its form. Once again, this is because of the breakdown of collagen.
While the effects of aging come at you in different ways, Fractora works to slow them down. First, Microneedling induces collagen formation by creating tiny punctures, or "micro-injuries," in the skin. Then, the radiofrequency warms the skin to stimulate collagen synthesis further.
Fractora Works Well with Other Skin Rejuvenation Procedures
We can do this microneedling and radiofrequency therapy alongside any other aesthetic service during a single office visit. To learn more about the wonders Fractora can do for your skin, contact Blaine Plastic Surgery today to schedule a consultation.
Posted on behalf of Blaine Plastic Surgery