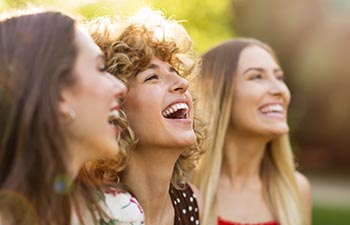 The holiday season is upon us. That means parties with family and friends, plenty of memories to be made and pictures that will last a lifetime. You want to look your best for those holiday parties and all of those photos. If you are not happy with your appearance and want to improve it, then give yourself an early Christmas present. With Dr. Christine Blaine, you can get fast results right before hosting your loved ones to celebrate the season. Here are five quick procedures you can have before the holidays at Blaine Plastic Surgery.
1. Breast Augmentation
Have you always wanted larger looking breasts? Breast augmentation from Dr. Blaine will have your breasts looking full and lifted in time for the holidays. With a choice between silicone and saline implants, Dr. Blaine will help you pick the perfect size to complement your body and meet your aesthetic goals. The procedure is quick, and only requires less than 1 week off of work! Get ready to look great in your holiday outfits.
2. Tummy Tuck
We have all tried to lose weight by dieting and exercising on a daily basis, but sometimes it is not enough. Your waistline might not be where you want it and even if you lose the weight, you could be left with excess skin on your abdomen. Right before you stuff yourself with holiday treats, consider a tummy tuck.
This procedure removes the extra, flabby skin and fat from all parts of the abdomen. It also will tighten the muscle in the area and give your stomach a firmness you can feel confident in. The surgery takes roughly 1-4 hours to complete and will look natural afterwards. You will be fully recovered in 2-4 weeks. The holiday season is the best time to do this because you will be wearing heavier clothes.
3. Botox and Fillers
Are you feeling self-conscious when you smile because of wrinkles or age lines on your face? Dr. Blaine's noninvasive procedures such as Botox or fillers will take years off of your skin and bring back that youthful look you had years ago. Botox will eliminate the wrinkles and allow the patient to feel comfortable in their own skin again. When Botox is used early, it can help prevent lines from being seen in the first place.
Botox can help to treat numerous medical conditions such as migraines, muscle spasms, underarm sweating, eye twitching, overactive bladder and more. Results can hold up for roughly four months. You will be looking photo-ready for all of those holiday pictures!
Fillers such as Juvaderm, Voluma, and Restalyn are other great options for restoring volume to your face for a subtle but youthful look. Improve fullness in your cheekbones, lips, or anywhere else lacking volume to look picture perfect for the holidays.
4. Sciton BBL, Photofacial, & Skin Tyte
All of these facial procedures are quick and painless, and will have you looking the best you've looked in years! The holidays are the perfect time to come into Blaine Plastic Surgery for one of these quick treatments. Photofacial will remove the browns and reds from your skin for a glowing and even skin tone. Skin Tyte will begin the process of youthful skin for years to come, as it helps stimulate collagen. Sciton BBL is a laser hair removal treatment that will ensure you never have to shave again!
5. Blepharoplasty
Do you have a week off of work around the holidays? This is a great time to have a Blepharoplasty, also known as an eyelid lift, at Blaine Plastic Surgery. This procedure will give you a rested youthful appearance, and you will be guaranteed to have people asking you if you just returned from vacation!
Contact Blaine Plastic Surgery today for a quick consultation. Any of these procedures will have you looking your best for the holiday season.
Posted on behalf of Blaine Plastic Surgery
HUNTINGTON, NY
775 Park Avenue Suite 205
Huntington, NY 11743
Get directions
Phone:

Fax:
STATEN ISLAND, NY
1504 Richmond Road
Staten Island, NY 10304
Get directions
Phone:

Fax:
NEW YORK, NY
535 5th Ave, 30th Floor
New York, NY 10017
Get directions
Phone:

Fax: