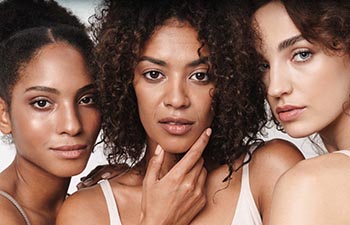 Have you ever wondered whether the deals at your local day spa were too good to be true? Do you have a friend who recently told you that they felt duped into buying large and expensive skin care packages and products that were largely ineffective? Well, we have – unfortunately, we hear this complaint all too often from patients. We have been told more often than we would like, "I wish I would have just come here first." We then see the skepticism that these patients bring when presented with our own tried and true medspa treatment options. With a medspa on every corner promising over-the-top results, steep discounts, and flashy deals, is it true that you get what you pay for? Why is it so important to seek out aesthetic care at a plastic surgery practice? What sets the aesthetic professionals and treatments at Blaine Plastic Surgery apart from the rest?
Personalized Services
At Blaine Plastic Surgery, our aesthetic medspa offerings are performed by our licensed esthetician under the direction of Dr. Christine Blaine, Board Certified Plastic Surgeon. The strong clinical background of our staff and the diversity of our services (medspa, nonsurgical, and surgical) separates us from your run of the mill medspa. At Blaine Plastic Surgery there is no one-size-fits-all philosophy. Instead, we offer a multitude of treatment options and products designed to address an array of common aesthetic and skin care concerns, with and without downtime requirements, and at various price points.
The conversation extends beyond, "What is your concern? Here is the service we can offer you" to "Given your concerns, these are the various treatment options we can offer. So let's talk more about your candidacy, expectations, and availability for downtime." Prior to offering any service or product to our patients, we not only study the clinical data but we also test the technology ourselves to determine whether our patients can realistically and feasibly expect the results promised. Our team speaks from experience – we do not recommend anything that we have not tried and benefitted from ourselves.
Treatment Option Variety, Tailored to You
One of the most common complaints we hear from new patients is that they have previously gone elsewhere for services and felt pressured to purchase large packages. Most local day/medspas will offer large packages at very attractive discounted prices in an effort to drive volume business to their location. While the price point may be enticing for patients, it is important to understand what they are actually offering and why. If you go to a Ford dealership, the only thing they will offer you is a Ford! The same goes for a medspa. A Board Certified Plastic Surgeon's office has access to the most leading-edge, scientifically proven, results-driven devices whereas a non-physician supervised medspa is limited as to what they can purchase and operate. Therefore, instead of being offered a variety of solutions, you may be pigeon-holed into one type of treatment because that's simply all they have to offer.
Comprehensive Clinical Oversight
Another serious distinction between services offered at a board-certified plastic surgeon's office and a local day/medspa is the degree of clinical oversight. While most medspas have a medical director that oversees clinical operations, the medical director/physician is generally not on-site during practice hours and may not even practice in aesthetic medicine. At a private plastic surgery practice, there is a significantly higher level of involvement of the medical director/physician which translates to better patient results and better patient experience! The strong clinical background of our aesthetician and the ability to call upon Dr. Blaine at the time of consultation and treatment as needed ensures that patient candidacy for a given treatment is accurately determined, high quality and safety standards are met, and our patients can be assured that they are in highly trained, knowledgeable, experienced, and qualified hands. Furthermore, in the unlikely event of an unexpected outcome or complication, patients can rest easy knowing a physician is available, in house and at the ready, to attend appropriately.
Experienced Aesthetic Care Providers
At Blaine Plastic Surgery our licensed aesthetician, Danielle Catanese, is committed to offering the most effective and comprehensive aesthetic care to our patients. A preferred CoolSculpting provider and prestigious CoolSculpting University grad, Danielle specializes in non-surgical fat reduction via CoolSculpting for both men and women looking to address stubborn problem areas. In addition to non-surgical body contouring, Danielle also specializes in Fractora/Morpheus8, microneedling, photofacials, hydrafacial, microdermabrasion and dermaplaning, as well as eyelash lifting and tinting and spray tanning.
Medspa Treatments Near You in New York
To learn more about the Blaine Plastic Surgery Medspa or to schedule an appointment at our offices in Huntington, Staten Island, and New York, New York, contact us today at (631) 470-2000. Blaine Plastic Surgery offers complimentary consultations to review your skin care concerns and will work closely with you to arrive at the perfect skin care regimen and treatment plan to achieve your specific goals. We offer a variety of treatment options focused on various areas of the face and body, so you can get back to looking and feeling your best. Start your summer off right- for the months of July and August, try a NEW treatment with Danielle and take 10% off.
*Offer is for any treatment performed by Danielle that you haven't received in the past at Blaine Plastic Surgery. Cannot be combined with any other offers
Posted on behalf of Blaine Plastic Surgery
HUNTINGTON, NY
775 Park Avenue Suite 205
Huntington, NY 11743
Get directions
Phone:

Fax:
STATEN ISLAND, NY
1504 Richmond Road
Staten Island, NY 10304
Get directions
Phone:

Fax:
NEW YORK, NY
535 5th Ave, 30th Floor
New York, NY 10017
Get directions
Phone:

Fax: