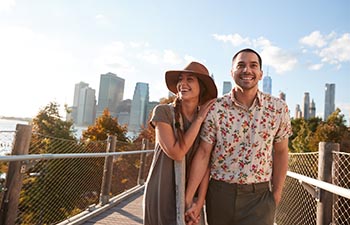 Over the years, plastic surgery has been accepted more and more by society. Even with this new acceptance, many people struggle with telling their friends and family in fear of their loved ones' reactions. Should you keep your plastic surgery a secret? It all depends on what's the right decision for you and your body.
Why You Want to Keep Plastic Surgery a Secret
Privacy
Many people choose to not broadcast their plastic surgery procedure because they consider it a private matter. You are entitled to your privacy! Keep in mind that it will be easier to keep some procedures a secret compared to others. Procedures that require little to no downtime, or ones that are on a part of your body that aren't visible on a daily basis, like a tummy tuck, will be easier to hide. On the other hand, with more noticeable procedures, like a facelift or breast augmentation, you may want to be ready to answer some questions from your friends, family, or coworkers. If you don't get any questions, it's really no one else's business but your own.
Fear of Being Judged
With the continued growth of plastic surgery procedures every year, one can argue that going under the knife has become more acceptable compared to years ago. In addition, celebrities and mainstream media talk more positively about cosmetic procedures, making them more acceptable in our society. According to the American Academy of Cosmetic Surgery, 71% of their respondents think our society is less judgmental about cosmetic surgery compared to just five years ago. Despite this growing acceptance, many people do not share the news about their procedure in fear of being judged by their peers. If you are worried that your friends and family are going to be unsupportive of your decision, the most you can do is assure them that you are making this decision for the right reason. At the end of the day, you have to focus on your happiness and confidence!
Why You Want to Tell People About Your Plastic Surgery Procedure
Have a Support System
One of the biggest reasons why people choose to tell their friends and family about their upcoming cosmetic procedure is because they need a support system throughout the process. Many procedures, like body contouring or a rhinoplasty, have a longer recovery period. Because of this, you will need to tell your spouse, a family member, or friend, so they can help you during this period of time.
Be Confident in the New You
Most people who consider a cosmetic procedure are looking to gain confidence about something that has upset them for years. Be proud of the new you and love the skin you're in! You don't have to make a loud announcement in front of your friends and family; you can either casually bring it up in conversation (before or after your surgery) or wait for people to ask you about your new appearance. No matter how people may react, it's important to remember that your procedure was to boost your confidence and happiness, and you should not let anyone's opinions make you feel bad about your decision.
Inspire Others
If you have already made the decision to have a procedure, you know that it's not one that was made lightly. You may not even know it, but your friends or family members may be thinking about plastic surgery, but are scared of what his or her peers may think. Help inspire them to be more confident in their decision and themselves!
No matter your reason for getting a procedure, the choice of whether or not to tell people is your decision to make. For more information on a cosmetic procedure that you are interested in, contact Dr. Blaine today. With her background in psychobiology, Dr. Blaine will be able to help you throughout your entire journey and help you feel comfortable with your decision to tell people about your procedure or keep it private.
Posted on behalf of Blaine Plastic Surgery
HUNTINGTON, NY
775 Park Avenue Suite 205
Huntington, NY 11743
Get directions
Phone:

Fax:
STATEN ISLAND, NY
1504 Richmond Road
Staten Island, NY 10304
Get directions
Phone:

Fax:
NEW YORK, NY
535 5th Ave, 30th Floor
New York, NY 10017
Get directions
Phone:

Fax: